Angelina Zembruski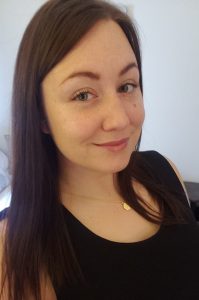 Hello, I'm Angelina and I'm an advocate of professional synergy. I began recruiting in 2017 and almost immediately recognized the true potential I have to make significant, positive, and sometimes life-changing impacts on people's lives. The majority of my success in staffing has been achieved by taking time to comprehend Hiring Managers' and Job Seekers' circumstances, needs, desires, and potentials. Although I've specialized in placing Finance and Accounting professionals primarily, I've also found great success in placing professionals within Human Resources and Administrative roles. I am a Recruiter because I'm passionate about helping others experience success; I believe the opportunity for development lives within us all, and I'm here to help. I aim to develop my own experience and expertise in placing professionals within the fields of IT, Engineering, and Operations. I'm committed to my Clients' and Candidates' hiring experience and am comfortable asking for feedback and assistance as needed. I may not be the best resource for you every time, but I am confident in being able to connect you with that best resource and learn from them, every time.
I am a (forever) young professional with an open mind and genuine appreciation for different perspectives. I enjoy traveling, cooking, crafting, thrill seeking, reading, studying, hiking, and getting to know people. I've achieved some of my wildest dreams by maintaining positivity and being open to opportunity. Recently, I've begun learning how to build cabinetry and work on cars. I had always been interested in learning these skills, so I sought out the opportunities to learn, asked for the help, and rolled up my sleeves to dive in. If there's a will there's a way, and there are people who are willing to aid in your personal success (I'm sure – I'm one of them!).
I am currently working with clients and candidates in the Southeast Wisconsin region.
Our Company
We are the next evolution of professional recruitment firms, partnering with companies across all industry sectors to achieve their objective of finding the best talent for their unique needs. Our personalized, hands-on approach and exclusive video technology greatly shortens the hiring cycle for employers and for job-seekers.
Areas of Specialization
We specialize in direct-hire, contract and contract-to-hire staffing in the following areas:
Accounting/Finance
Administrative
Human Resources
Our Values
The following core values are the fundamental beliefs shared by Recruiting in Motion and all our representatives. They are philosophies and principles that guide our internal conduct as well as the relationships that we each have with our Clients, Candidates and Colleagues:
We are relationship focused
We listen, learn, and guide
We always do the right thing
We find humour and happiness every day
We are better together
Address
Milwaukee, Wisconsin