Our team
Our experienced recruiters understand your unique needs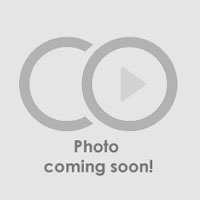 Brad is a recruitment consultant for Recruiting in Motion's Ottawa office. Brad's roots are in Glengarry county an hour East of Ottawa. He began his journey in the employment industry working for a branch of Employment Ontario in a business development capacity. His role focused on connecting those seeking employment opportunities with employers of their choice. Brad possesses recruitment experience in the fields of finance, sales and marketing, operations, and human resources. Brad spends his time understanding what aspects of employment are most important to individual job-seekers, including roles and responsibilities, cultural fit, and opportunities for advancement, among others.
Brad has worked with a wide range of business in both the private and public sector and takes great pride in the diversity of his organizational portfolio. From "mom and pop shop" to a large multinational corporation, and everything in between; Brad goes above and beyond to meet their specific needs. He is always eager to take on a new challenge, and loves helping people achieve their most ambitious goals.
While Brad has a keen eye for talent, his ability to read people and situations have been crucial determinants of success. His expertise lies in his ability to build long-term relationships that sustain both employee, and employer satisfaction.
Fun/Interesting Facts:
An avid sports fan, Brad spends every Saturday night watching his beloved Toronto Maple Leafs, and enjoys countless hours of NFL Football every Sunday.
Brad's passion for cooking is matched only by his love of eating.
Brad is a huge supporter of the Glengarry Highland Games, having been to every edition of the event over the past 20+ years.
While Brad is proud of his Irish and Scottish heritage, he blames his ancestors for his unique ability to obtain a sunburn at any time of year. Who gets a sunburn at an outdoor hockey tournament in February?
Interested in employment opportunities?
At Recruiting in Motion we are always looking for new talent to join our growing family!