Our team
Our experienced recruiters understand your unique needs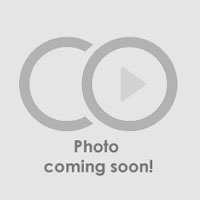 Brigitte is a Recruitment Consultant at Recruiting in Motion's Ottawa office. Before she began her career in recruiting, she dedicated her career to the banking industry where she specialized in personal lending and risk management. Brigitte has an academic background in Accounting and 10 years of banking experience. Brigitte has been recognized time after time for being customer service oriented and having a strong level of commitment to her work. Her expertise specifically in personal lending allows for her to fully understand the dynamics of many industries that make up the Canadian workforce. Passionate about helping people, Brigitte is highly motivated and eager to completely dive into the magical world of recruiting!
Fun/Interesting Facts
Brigitte recently celebrated her 10th year anniversary with her tuxedo cat, Sasha who she adopted at the age of 6 months exactly 10 years ago from the pet store she used to work at as a teenager. Sasha was transferred to the pet store from the Humane Society . She had only been at the pet store for 1 hour and then it was love at first sight. Brigitte originally hadn't even been planning to get a cat that day. Sasha is very affectionate, playful, and funny enough even enjoys playing ping pong!
Brigitte moved to Kanata in January and loves animals so much that she got to know all of the animals very well on her street even before some of their owners! There is around 12 cats and dogs on her small court, including Sasha.
Brigitte is crazy about any outdoor activity that has to do with water, whether it be canoeing, kayaking, swimming, tubing, or going to Calypso!
Brigitte's family and friends fondly refer to her as a fashionista, given her love for fashion and accessories.
Some of her go-to sayings are as follows:

"Well my name means strength, so there's nothing I can't handle!" and
"Always forwards, never backwards."
Interested in employment opportunities?
At Recruiting in Motion we are always looking for new talent to join our growing family!