Our team
Our experienced recruiters understand your unique needs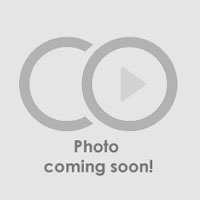 Zach was born and raised just outside of Ottawa, and like many other Canadian children, hockey was in his blood.  Zach took his love for hockey all the way across the world, playing professionally not only here in Canada, but also in the US and Europe. Following his athletic career, Zach tapped into his competitive edge, finding a new career path in the sales industry.  Still in Europe, he worked as an Account Manager for an eLearning company in the software space.  Upon deciding to return to Canada to be closer to his family, Zach landed a role as a Recruiter, and was quickly promoted to Client Manager. His incredible work ethic, which he attributes largely to being raised by a 'blue-collar family', combined with his competitive drive and athletic background, allows him to better serve candidates and clients alike.   These skills and experiences will no doubt help kick-start Zach's new career as a Recruitment Consultant at Recruiting in Motion!
Fun/Interesting Facts:
Zach is a highly competitive person in mostly everything he does. His competitive drive proved very valuable throughout his hockey career. It allowed him to travel the world, to play proudly for his country, and to participate in a World Junior International Tournament
Zach is an avid outdoorsman. Hunting is a huge passion of his! Every weekend possible, he can be found wondering somewhere in the wilderness, looking for his next new adventure.
Zach also loves to cook, and loves learning about cooking in different cultures around the world. Zach is a huge fan of the late, great, world-renowned chef, author, and travel expert, Anthony Bourdain.
Interested in employment opportunities?
At Recruiting in Motion we are always looking for new talent to join our growing family!