Tel: 415-312-7697 (Boston/Rhode Island)
Tel: 215-792-3465 (Philadelphia)
Email: [email protected]
Hours:  8:30 am – 5:30 pm
Virginia Shappy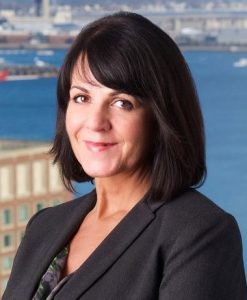 Virginia has over 16 years' experience in the staffing industry in permanent placement, contract, and executive search.  She has worked extensively with emerging to middle market growth companies, Fortune 500, start-up organizations as well as nonprofit organizations domestically and internationally across multiple industry sectors.  Specializations include:  Accounting & Finance, Operations, Human Resources, and Sales and Marketing.
Prior to her career in the staffing industry, Virginia spent 10 years in Accounting and Finance within the private sector, and is a graduate of Johnson and Wales University with an MBA in Accounting.
Virginia has continuously earned a reputation of exceeding expectations and listening to both her clients and candidates needs resulting in successful placements.  Throughout her career she has been best known for her integrity, diligence, and consultative approach, all of which have resulted in her being a true and trusted business partner.
Virginia services both the Greater Boston and Greater Philadelphia areas.
Our Company
We are the next evolution of professional recruitment firms, partnering with companies across all industry sectors to achieve their objective of finding the best talent for their unique needs. Our personalized, hands-on approach and exclusive video technology greatly shortens the hiring cycle for employers and for job-seekers.
Areas of Specialization
Accounting/Finance
Sales and Marketing
Human Resources
Operations
Our Values
The following core values are the fundamental beliefs shared by Recruiting in Motion and all our representatives. They are philosophies and principles that guide our internal conduct as well as the relationships that we each have with our Clients, Candidates and Colleagues:
We are relationship focused
We listen, learn, and guide
We always do the right thing
We find humour and happiness every day
We are better together
Address
Providence, Rhode Island