Our team
Our experienced recruiters understand your unique needs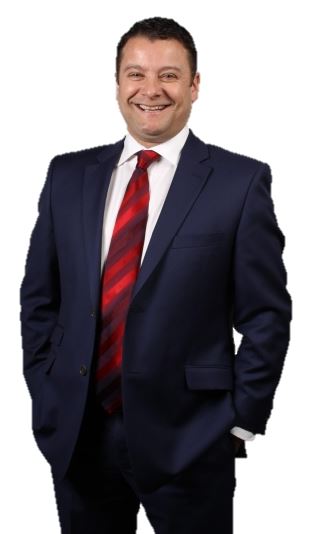 Andrew d'Eca is a Partner with Recruiting in Motion. Representing our Vancouver and British Columbia operations he is an accomplished Recruitment Professional serving Western Canada's leading organizations since 1997.
A respected and networked recruitment specialist with a proven ability for delivering exceptional talent, Andrew has extensive knowledge of full cycle recruitment, human resources consulting, business operations and recruiting to build a healthy culture.
Andrew's success has been built over his 15+ years of providing temporary, permanent and contract staffing in the areas of Accounting & Finance, Administration & Corporate Office, Sales & Marketing, Human Resources, Operations, and Executive Positions.
Andrew is genuinely interested in people and naturally attracts strong quality candidates for his clients. He believes he has two sets of customers – the clients and the candidates, and as a result manages the business confidently knowing both will receive equal and exceptional service.
He is described as energetic, hardworking, professional, knowledgeable and absolutely committed to making a noticeable difference for clients and candidates. In fact, his optimism and strong sense of urgency are highly contagious!
Prior to joining Recruiting in Motion, Andrew worked as the Vice President & General Manager for both multinational and boutique recruitment firms and was responsible for securing, project managing and staffing over 1300 positions for the 2010 Olympic and Paralympic Winter Games in Vancouver.
On a daily basis he maintains a high level of enthusiasm and with a passion for our continued success; he will maintain our reputation for service excellence and total customer satisfaction.
Fun/Interesting Facts
When Andrew first arrived in BC in 1988 he got himself a dual mountain ski pass for Whistler \ Blackcomb and quickly landed himself the nickname Checkers amongst the locals! Reason being is whenever he took on a Black Diamond bump run, he often suffered a major crash and would report seeing Checkers to the medics as opposed to Stars! Now when he walks down Whistler Village some 25 years later, he still has old contacts shouting out to him as Checkers!
Andrew loves his motorcycles and the open road. He spends about 8 months of the year riding his Harley Davidson Road Glide as his regular commuter from Langley to Downtown Vancouver. His clients love it when he shows up on his HOG for meetings!
Outside of the business, Andrew is a proud father and husband. He is married to Cecilia, a native of Guadalajara Mexico, and is the father of two children, Mark and Daniela. Besides his love for animals, Andrew loves meeting new people and helping others succeed.
Interested in employment opportunities?
At Recruiting in Motion we are always looking for new talent to join our growing family!