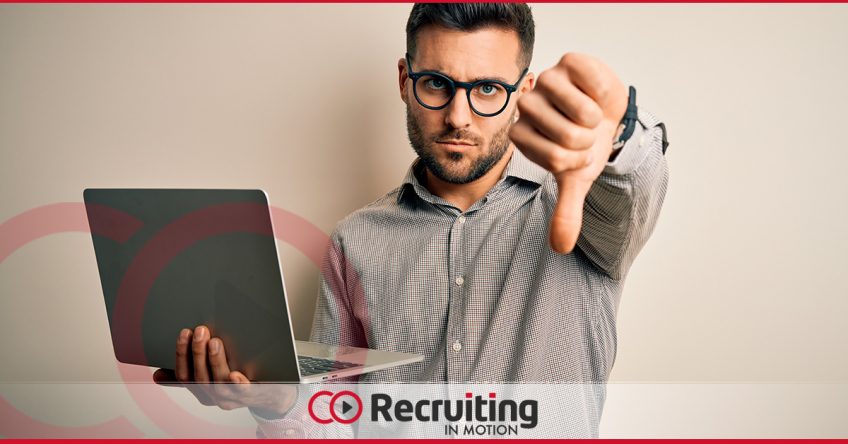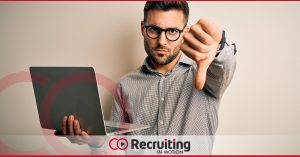 One expert estimates that the average job candidate will hear 24 rejections before they receive an offer. That's two dozen times hearing "no" before you get to that invigorating "yes." Not great odds. 
And that's just the average. Don't be surprised if your list of rejections pushes past the 25 mark. It's enough to sap your confidence. 
But you have to keep going. You need to push through the rejections and keep searching for that dream job. Here's how: 
Stay Positive
A parade of negative responses can crush your spirit. It's crucial to defend against this. You need to stay mindful of your own mental state. If you feel it slipping, find ways to return to your optimistic disposition. 
Realize It Only Takes One "Yes"
You might run through dozens of rejections. But once you receive an offer, you can put them all behind you. You're set for the foreseeable future.  
In this way, the math is in your favor. You just have to keep wading through those negative responses until you get to your "yes." 
Talk to Your Loved Ones
Don't suffer alone. Use your support system to reinvigorate your spirit. Talk to your friends and family about your struggles. They can give you the emotional lift you need to keep going. 
At the same time, these conversations could open practical opportunities. A casual complaint about a job rejection could lead to a referral or recommendation. Or a trusted confidant could offer the advice you need to improve your job-search game. 
Review Your Resume
You might need to make practical improvements to break your losing streak. The rejections you've received might be telling you something. Upgrade your process, and you might see better results.  
Start with your most basic job-search tool: your resume. Go over the document word by word. Once you've perfected that, you can review other aspects of your process, looking for enhancements. 
Expand Your Network
A large number of rejections might suggest that your technique is off. After all, most positions get filled through personal and professional contacts. You might need to move away from websites and job postings. Instead, take a more human-centered approach. 
In other words, rely more on networking. If your current web of connections hasn't landed you a position, you might need a broader set of contacts. Take time to expand your network. 
Adjust Your Expectations
Maybe you're applying for the wrong positions. You might do better with an entry-level position or something you consider less than ideal. From there, you can work toward your dream job.  
Try Part-Time or Contract Work
If you can't score the full-time job you want, you could consider another approach. Companies are often more flexible and more willing to experiment with part-time or contract positions. Since they come with less commitment, you often faceless rejection for these roles. 
Meanwhile, you can use these positions as a steppingstone. Start with a part-time position and work your way into a full-time job. 
Turn to a Recruiter
Want to speed up your job search? A recruiter can make that happen. A top staffing agency, like Recruiting in Motion, can connect you with great employers looking for your skills and background.  
Contact Recruiting In Motion today to break through all the rejections and find your dream job.